Good news! We have launched a new electric scooter - the Kugoo KIRIN G1 electric scooter, with amazing 2000W motor! The wonderful thing is that the Kugoo KIRIN G1 electric scooter is equipped with powerful dual drive which can give you a faster and longer riding experience! Let's take a look!
Kugoo KIRIN G1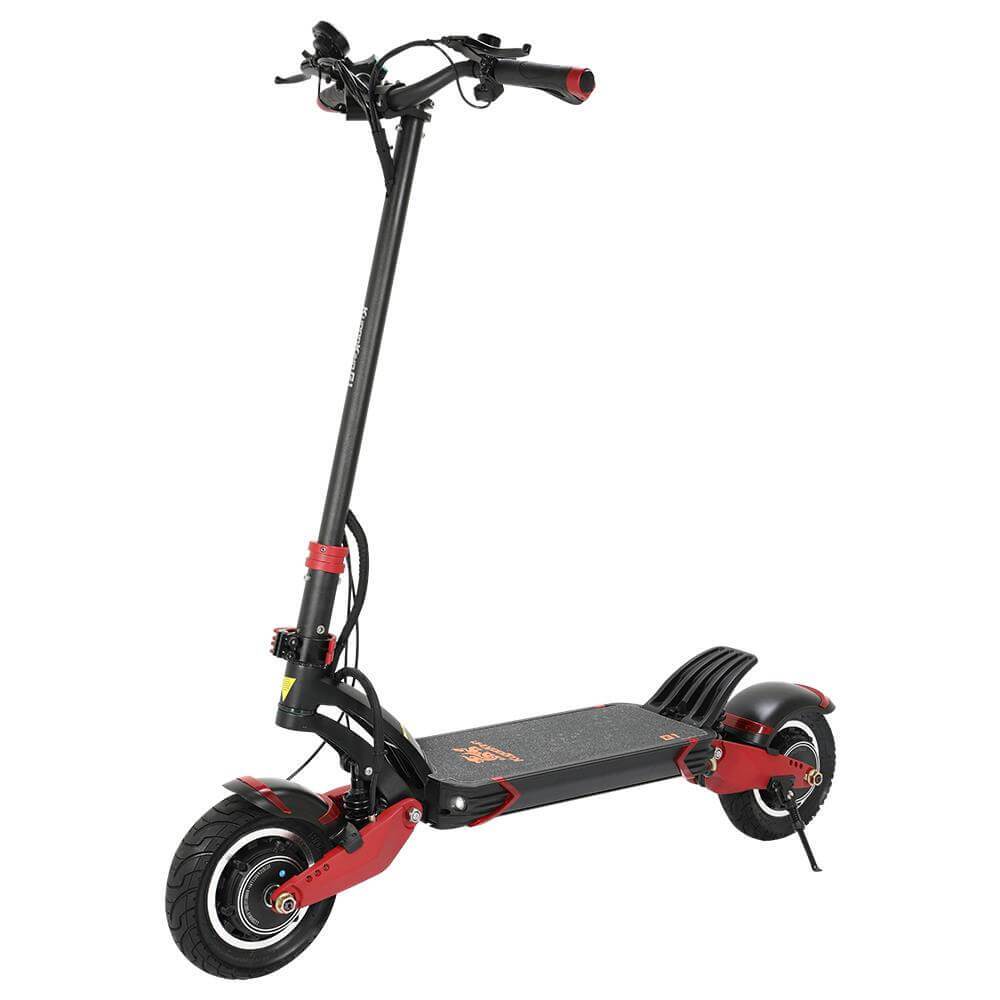 Specs of Kugoo Kirin G1:
Motor Power: 2000w
Battery Capacity: 52V/18.2Ah
Range: 60km
Max Speed: 65km/h
Climbing Slope: 35 degree
Frame Material: Aluminium alloy
Tire: 10 inch pneumatic tire
Max Load: 150kg
Product Weight: 31.2kg
Product Size(L x W x H):130*65*134cm
Highlights of Kugoo Kirin G1:
Kugoo Kirin G1 adopts 2000W(1000W*2) dual drive motor and can reach a max speed of 65km/h(40mph). Besides, Permanent magnet brushless DC motor ensures off-road performance even under bad road condition.

The Kugoo Kirin G1 has a large 52V 18.2Ah battery that can give a stable high performance output to the scooter so you can enjoy a faster and longer riding(up to 65km)!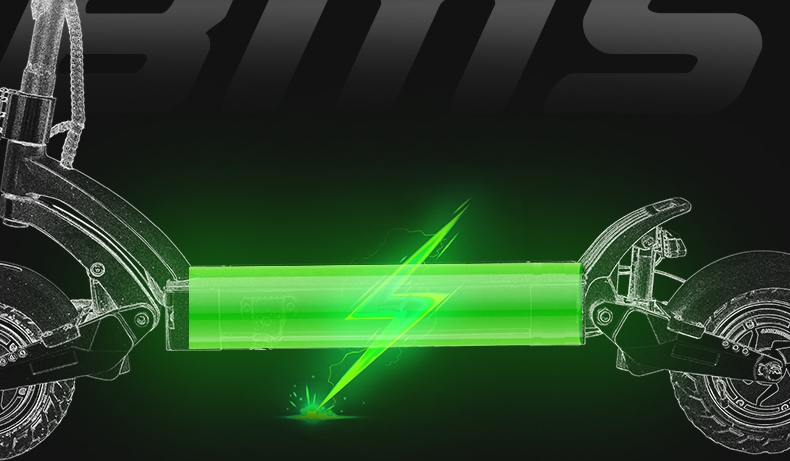 Unique Mid-damping Technology & Super Brake System
The G1 features a unique mid-spring + torsional double damping technology, which greatly reduces bumps and gives you a more comfortable and smoother riding experience.
We have equipped with disc brakes and EABS brakes to the front and rear wheels of the Kugoo Kirin G1, which greatly enhance the braking performance. Even at the highest speeds (40mph), you can brake with ease, allowing you to travel in peace.

The Kugoo Kirin G1 uses a dual charging port system and two 2A chargers can charge the G1 simultaneously in just 5-6 hours for a full charge, fast and safe.
Single & Dual Drive Switching Configuration
The Kugoo Kirin G1 with single and dual drive switching function and an ECO speed limit function (30km/h speed limit), enhance the efficiency of electrical energy usage and extend the range while ensuring riding pleasure!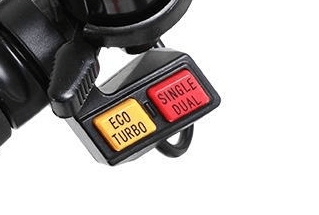 The Kugoo Kirin G1 use innovative double locking structure to improve the stability of the bars and makes riding a pleasure.
In addition, the Kugoo Kirin G1 is equipped with wider skeleton rubber grips, a one-piece handlebar, super wide rear foot pedal and rear fender, all of which provide you with more comfort and freedom.
For more info about Kugoo Kirin G1 or other Kugoo electric scooters, please come and get one in our store right now!