Our official kugoo website currently has 2 electric scooters with seats, the KRIN M4 Pro and the KIRIN M4 electric scooter.
The KIRIN M4 Pro has a larger battery than the KIRIN M4 and M4 Pro can reach a maximum speed of 45km/h and a maximum range of 65km. For those who are looking for a longer range, we recommend the KIRIN M4 Pro.
Of course, the seat (detachable) is not the only highlight of the KUGOO KIRIN M4 Pro. Let's take a look together!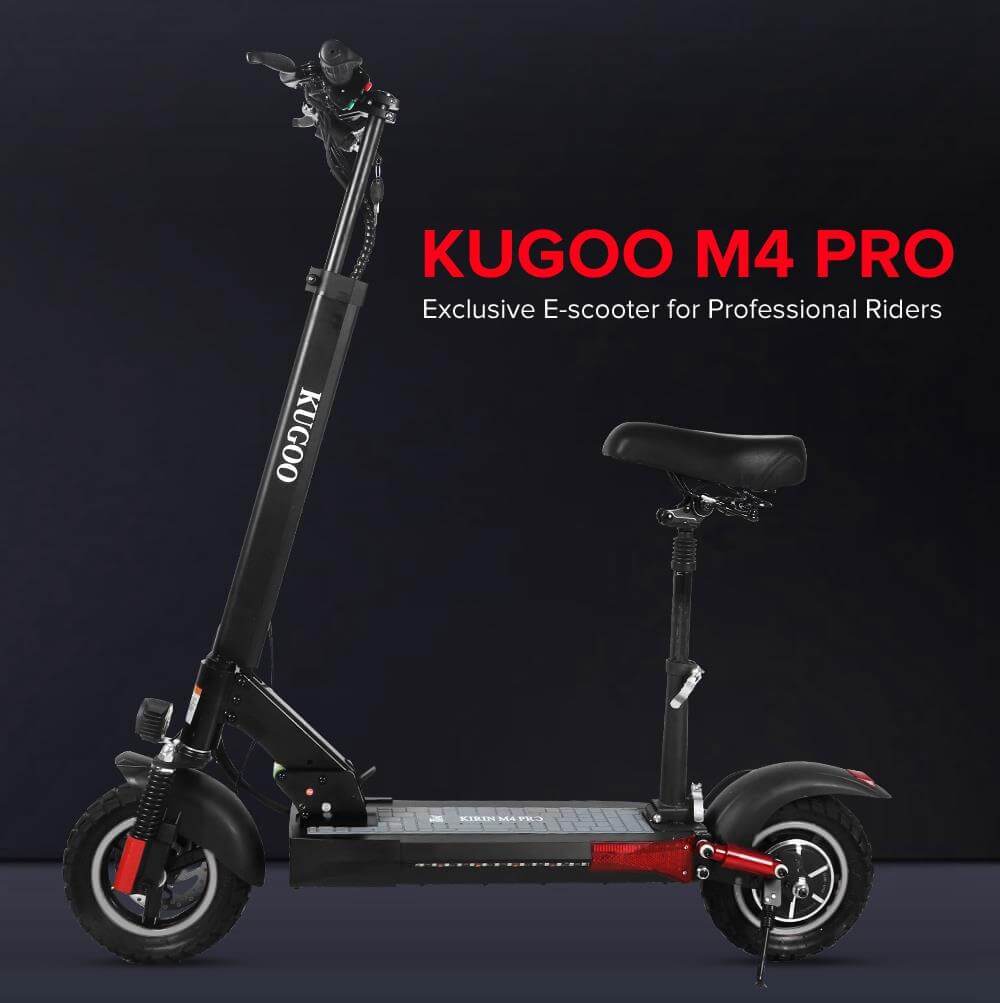 Highlights
10 Inch Anti-Skid Tire
High grip, hard wearing and safe tire, which is suitable for different types of road.
Up to 45km/h
15/30/45 km/h, 3 adjustable speed settings to meet your preferences.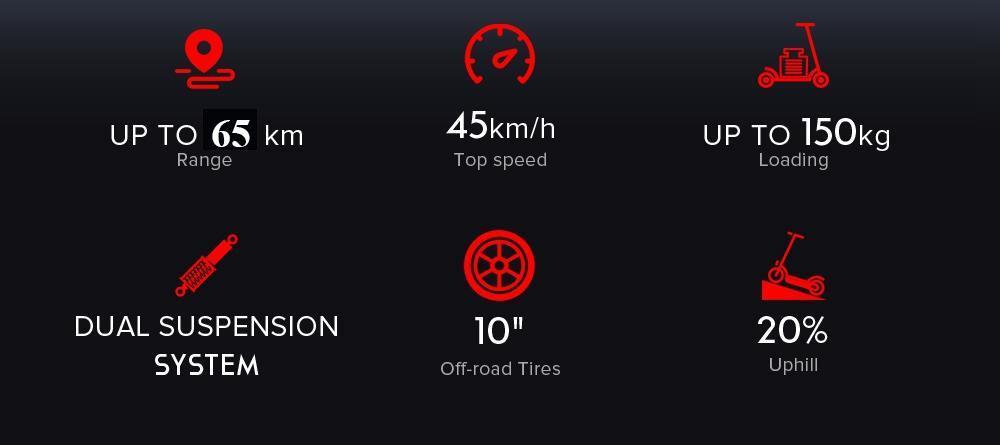 Luxury 500W motor
Strong power and long range: 500W motor for 65km maximum riding distance.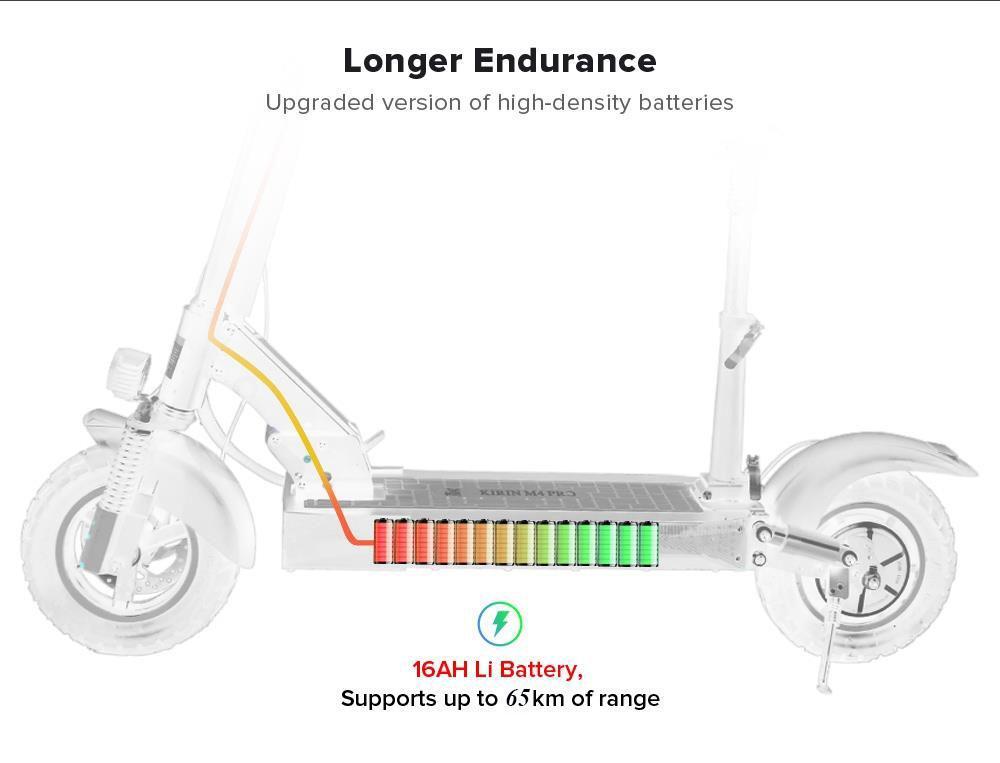 Front LED Light & Safety Warning Taillight
The bright front light and the red taillight can ensure your safety on night ride.


New Generation Suspension System
Dual shock absorption helps you enjoy extra miles on all terrain types.


Threefold Brake System
Equipped with dual disk brake on the front and rear wheel.
Find more details about KUGOO KIRIN M4 Pro and other electric scooters on KUGOO official website!